We Need Your Help With Our Donation Station
Christmas is a time for giving and this year we are again collecting donations for Leeds Children's Charity at Lineham Farm and St. Georges Crypt to help support our local community this Christmas.
We are kindly asking that you choose donations from the two lists of recommended donations below and bring them to the Management Office between Pure Gym and Puttstars.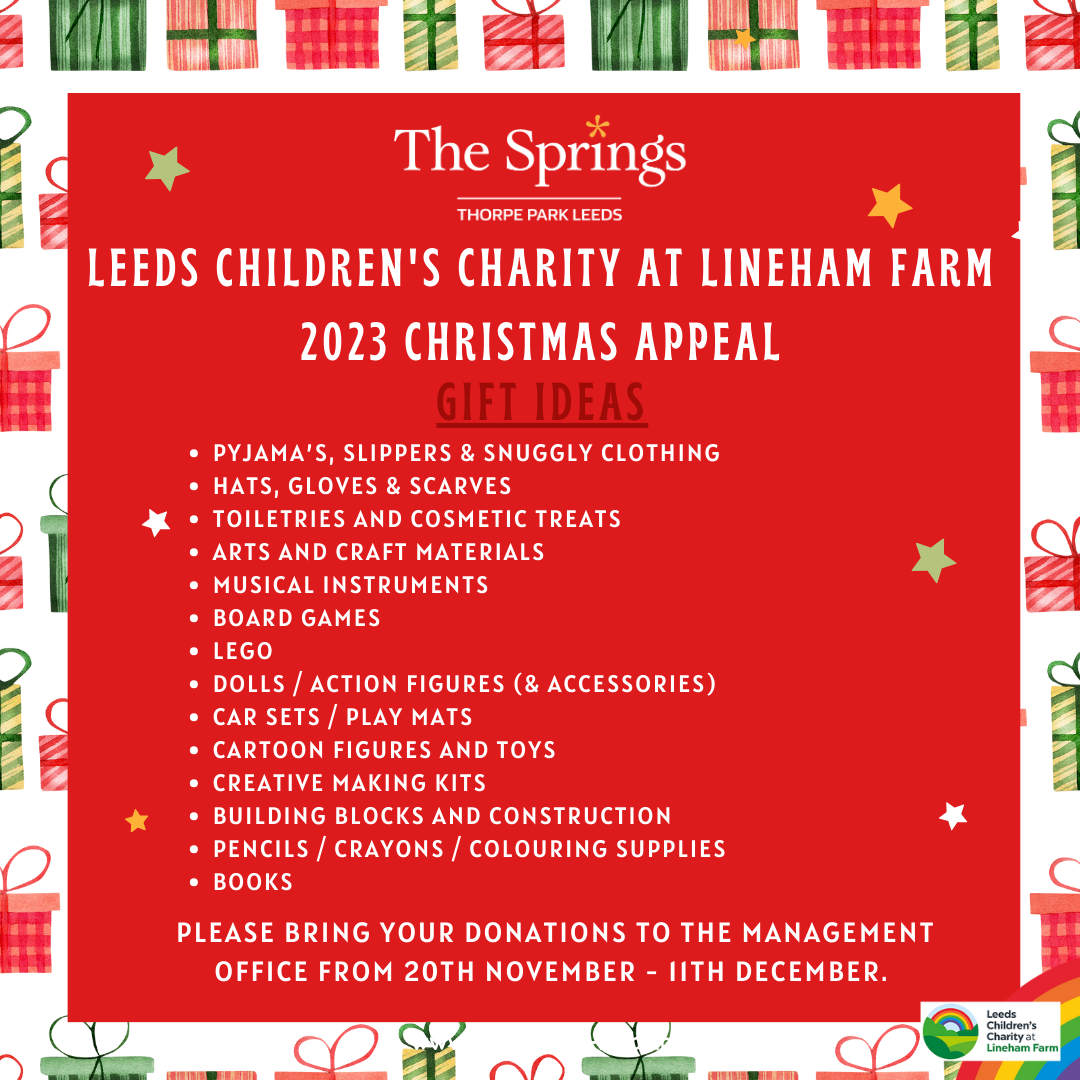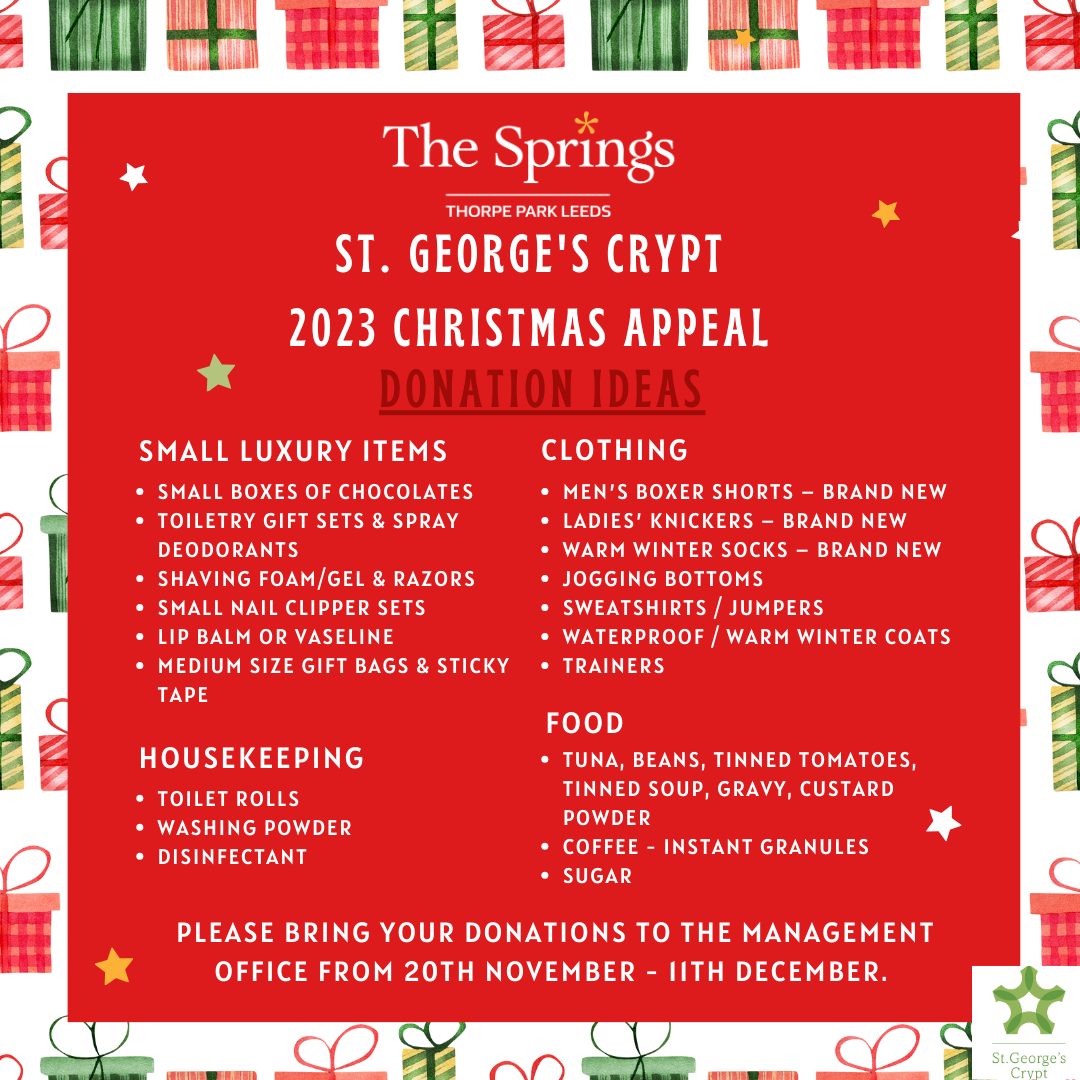 You have until the 11th of December to drop off your gifts.
Thank you for the generosity!